The legendary toxicity of certain mushrooms is well known. The Death Cap, a deadly species, is still too often confused with other species and eaten. It is one of three deadly Amanita species which are responsible for more than 90% of deaths linked to the consumption of mushrooms.
Death Cap Amanita phalloides (Fr. Amanite phalloïdes).
From a medical point of view, mushrooms don't only have beneficial effects. They are implicated in numerous dermatological conditions and infections (eg thrush, athletes foot).
Due to their metabolic richness they have great pharmacological potential. The historic (and accidental) discovery of antibiotics by Alexander Fleming from strains of Penicillium is famous.
The large 'bruise coloured' mushroom second right is a
Lingzhi Ganoderma lucidum (Fr. Ganoderme luisant).
What we no longer know is the centuries old use of certain species in the Chinese pharmacopia, such as Lingzhi Mushroom, which has demonstrated results recently.
Effectively, lentinane and other polysaccharides found in abundance in mushrooms directly stimulate the immune system.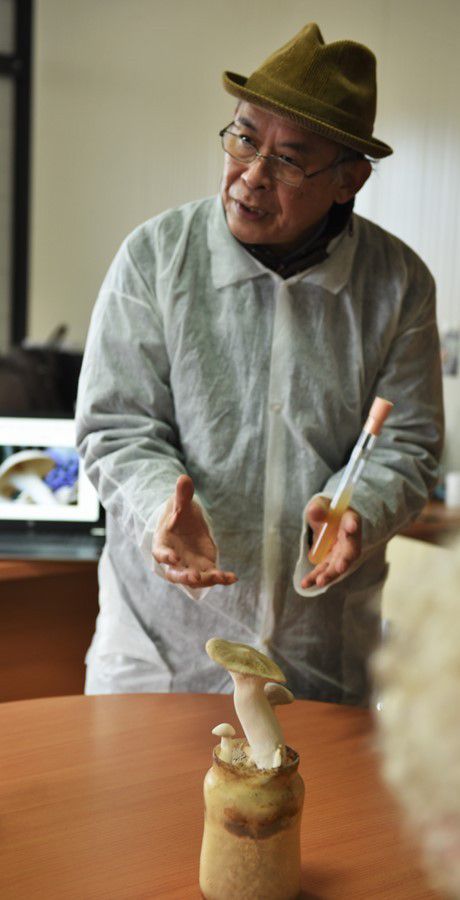 Photo courtesy of Louisette Chaslon.
Oyster mushrooms have effects even more impressive on the regression of cancerous cells (at least in the lab).
************************************************
For details of our private guided tours of chateaux, gardens, wineries, markets and more please visit the
Loire Valley Time Travel
website. We would be delighted to design a tour for you.
We are also on
Instagram
, so check us out to see a regularly updated selection of our very best photos.